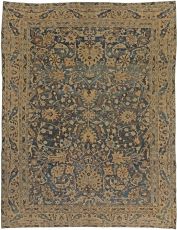 The making of antique rugs has not changed for centuries; the same rudimentary techniques and materials are used from Turkey, China, Persia, India, Morocco, Russia, Europe and the surrounding areas. Each culture ensures the longevity of their design iconography through the making of the carpets. Antique rugs can stand on their own for historical importance and cultural significance. Most high-end carpets were made in sophisticated urban settings in well established cities where value was placed on such fine artistry.The more casual Persian tribal rugs were woven by nomadic tribesmen and women as they had access to coarser material and did not have the advantage of established rug looms such as those used to make refined city rugs. As antique rugs are perishable this leaves us with a very vague evolutionary outline indeed.
Antique carpets can vary in color, size, designs and material. The current trend in buying antique rugs is towards the washed-out neutral colors which can be used in any environment. Although antique oriental rugs come in a plethora of rainbow colors they anchor any room and create an inviting ambiance. It was once said that, "the carpet/rug is the soul of the apartment." Antique rugs were originally made for the western market in countries such as India, Persia and Turkey. As the industrial revolution created a new merchant class, antique rugs were one of their status symbols for wealth and good taste. Watch any period film form the late 19th or early 20th century and you will almost certainly see an oriental rug in one of the interiors.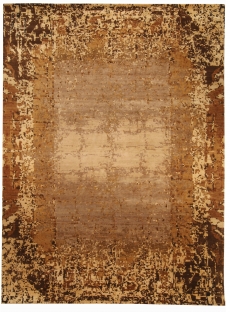 Doris Leslie Blau is one of the leading manufacturer and suppliers of antique rugs and carpets in the state of New York. We are in this industry for the last five decades and have been the centre of attraction in the design world and the destination for designer rugs. Our specialty is our contemporary rugs designed as per the ancient patterns from Persia, Asia and turkey. We have a wide range of colors and designs to choose from which can change the very appearance of the room and lessen the need to add more decorating elements. It's the ideal choice for a modern home to give it a traditional and antique look.
Our specialization is in providing the best available quality oriental and European contemporary rugs of various colors and designs to the interior designers and architects across the globe. We have an unbelievable collection of antique and Tabriz rugs which is in great demand in the designer world. We are the only company which offers the customers a wide choice of antique carpets and custom designed rugs to adorn the walls and floors. The advantage of this rug is that it can be used for different functions and can be used as a piece of art work and it gives good value for money.
Read more: Contemporary Rugs From Doris Leslie Blau, New York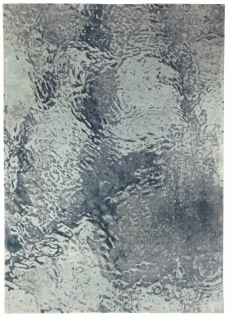 Rugs are an important part of any room décor. A room without a carpet or rug looks empty and a room with corner to corner rugs looks over crowded. Dimensions of a rug are very important when you are buying it for your home. Modern rugs are normally smaller in size and are used under the living room table or near the bed. The beauty and the décor of a room depend on the rug and choosing one is not an easy task and this is where we come to your rescue. Doris Leslie Blau is one of the famous rug dealers in the US who is manufacturing and supplying all sorts of quality rugs specialized in modern rugs. We are the prime supplier of modern rugs to the new generation interior designer and architects all over the world and we were successful in creating a new generation rugs by mixing the old and new traditions.

When you talk about the interiors of a room a modern rug can make it more stylish and add warmth to your home. Modern rugs are available in all sizes, shapes and designs and can be manufactured with natural and synthetic fibers. Some of the popular materials used are wool, cotton and acrylic. These rugs are known for their creativity and are in the forefront of any fashion trend. Whether you choose a traditional handmade rug or a leather one, modern rug will increase the glamour of the house and it is available in the most affordable price. Apart from the modern rugs, we offer the customers a choice of ancient oriental rugs and carpets which are rarely available all over the world. Our modern rugs and oriental rugs are in great demand among the leading interior designer and architects all over the world.
Read more: Modern Rugs - As Haute Couture | Doris Leslie Blau, NY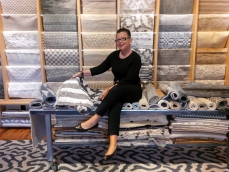 HOME & DESIGN, September/October, 2014
This fall marks a fresh chapter for the Washington Design Center, which will soon complete its move to a new location in the Franklin Court Building at 14th and L Streets, NW. The Center will welcome two new trade-only showrooms to the local scene: carpet purveyor Doris Leslie Blau and Romo, a British manufacturer of fine fabrics and wallcoverings.
Doris Leslie Blau gallery director Madeleine Mitchell says the company looks forward to filling a void by introducing a broad selection of rugs, including ones that designers can customize. "I've met with so many designers over the years who can't wait for us to open our doors," says Mitchell. Doris Leslie Blau, which has three showrooms in New York, also offers an extensive collection of antique and vintage rugs from around the world.
Read more: The Washington Design Center Welcomes Doris Leslie Blau
Exceptional rugs for your interior design